Solo exhibition at RHS Wisley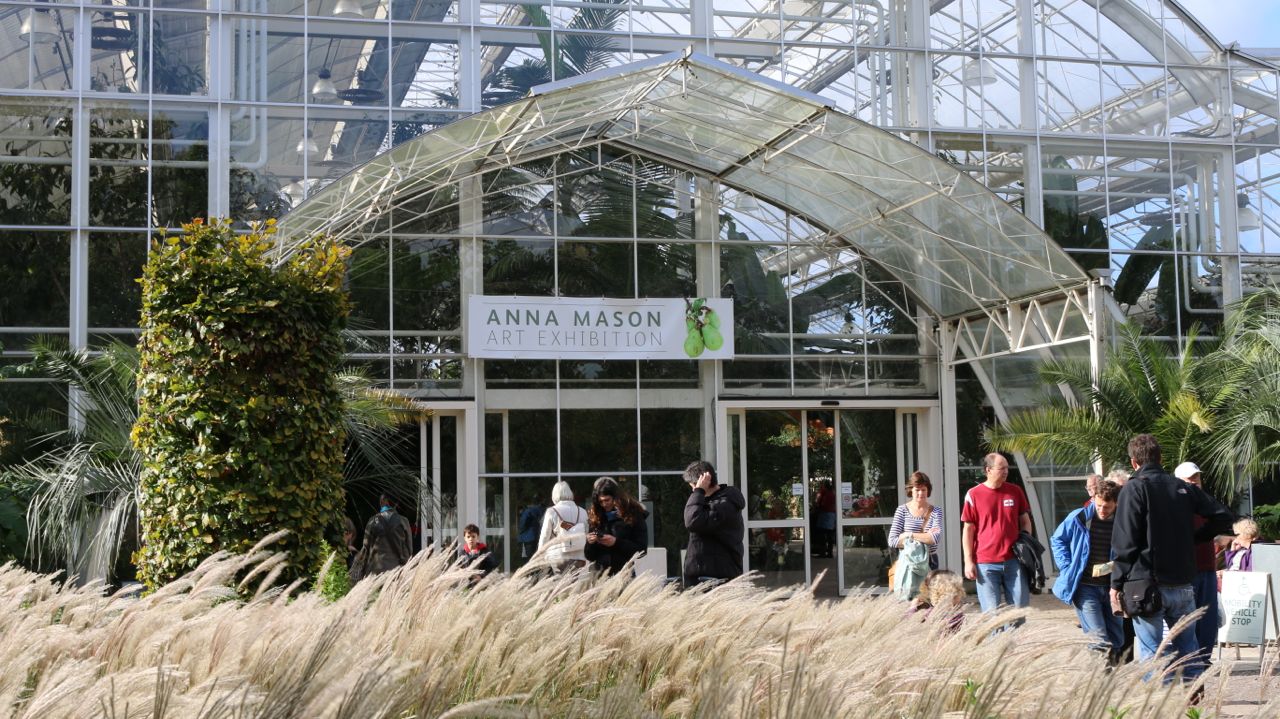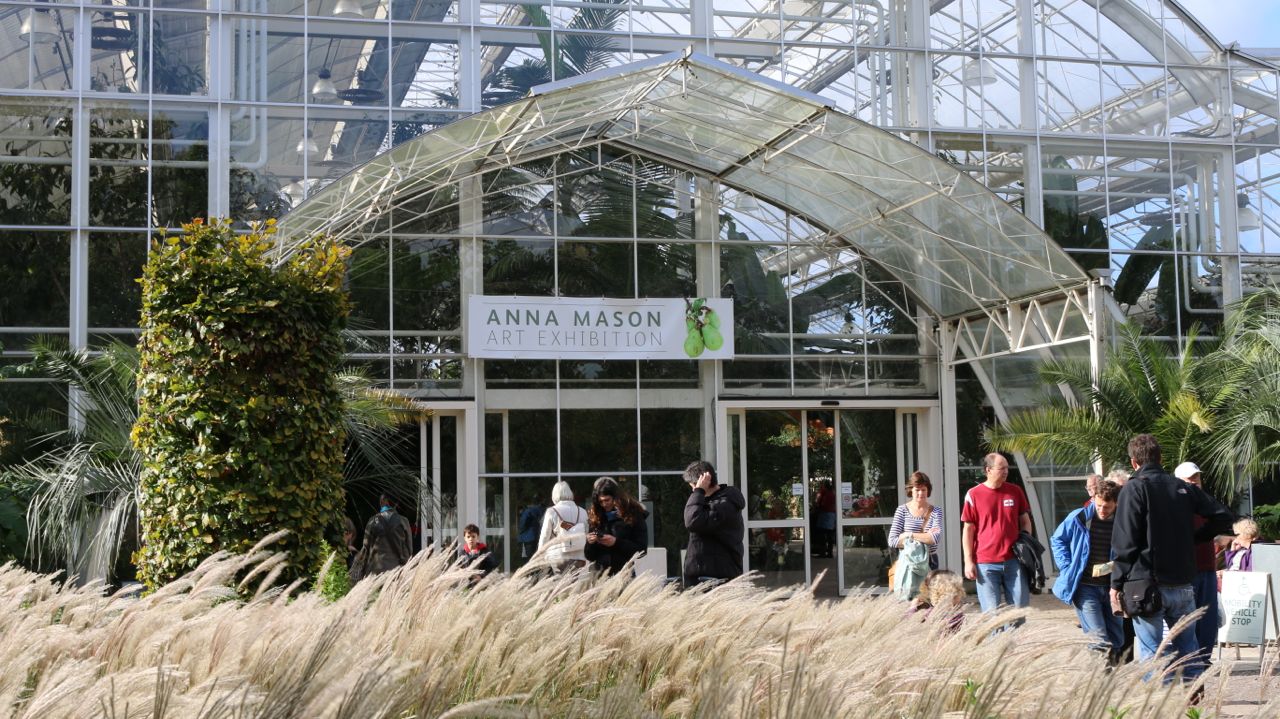 In the planning
For years, on a sunny day, you would likely find me up at the magnificent Royal Horticultural Society garden at Wisley, camera in hand, crouching amongst the flowers. I live about 30 minutes drive from there and it's just the most fantastic resource for a botanical artist!
And in more recent years I've taught there regularly too.
So  it was with great pleasure that I accepted the offer to have a solo exhibition there this autumn with a fruity theme.
We agreed it a year ago, and even with a year to go, I knew it would be a challenge to fill the enormous space.
In the end I produced 10 original watercolours and 10 limited edition prints and that was just about perfect – allowing each piece to have its own space.
And I was pleased with the amount I'd got together. This being the year I launched my online school, had my book published and GOT MARRIED – it was no mean feat.
Exhaustion strikes!
I had certainly had a busy year and unfortunately I think it all caught up with me  just as the exhibition was due to open.
Set up was on Monday 13th October. That meant driving there, unloading and hanging the 20 paintings. Normally that would be fine.
But as I lay on the sofa on Sunday 12th with a fever and a horrible head cold, I knew I just couldn't do it.
Fortunately my parents live locally and could leap into action. With their help and the help of the staff at Wisley, the paintings were hung whilst I sat and shivered with a cup of tea in the corner of the room.
I rallied for the first weekend of the exhibition and managed two good days of demonstrating whilst the Taste of Autumn event was on.
There was such a buzz to the exhibition and my buddy Joe even managed to take these great photos to record it:
[foogallery id="1178″]
It was a hectic weekend and whilst really exciting, it wasn't very restful. And my immune system didn't thank me as later the next week I came down with a kidney infection.
Sorry to those of you who made a special trip to see me!
Unfortunately I had to miss the following two weekends of demonstrating as I was forced to take to the sofa again to recover properly this time.
Lesson learned… take on fewer projects, but PAINT more (it's so relaxing)  in 2015.
But it was all worthwhile
Thanks SO much to all of you who visited. Not only was the show a success in terms of sales, but most importantly I received some fantastic feedback which is ALWAYS appreciated. Working on my own at home means that's sometimes in short supply.
In particular I'd like to thank those who took the time to write some lovely comments in my guest book.
They've been really gratifying to read and have made it all worthwhile.
Here are a few:
Super paintings – wonderfully true to nature! Miranda Fuller

Inspiring – absolutely beautiful. Lynne Morgan-Wilson

Don't know how you do it! Magic! You feel you could touch and eat them. Annette Rogers

It makes me want to pick them out of the pictures and eat them! Woody