Apple Exhibition at RHS Rosemoor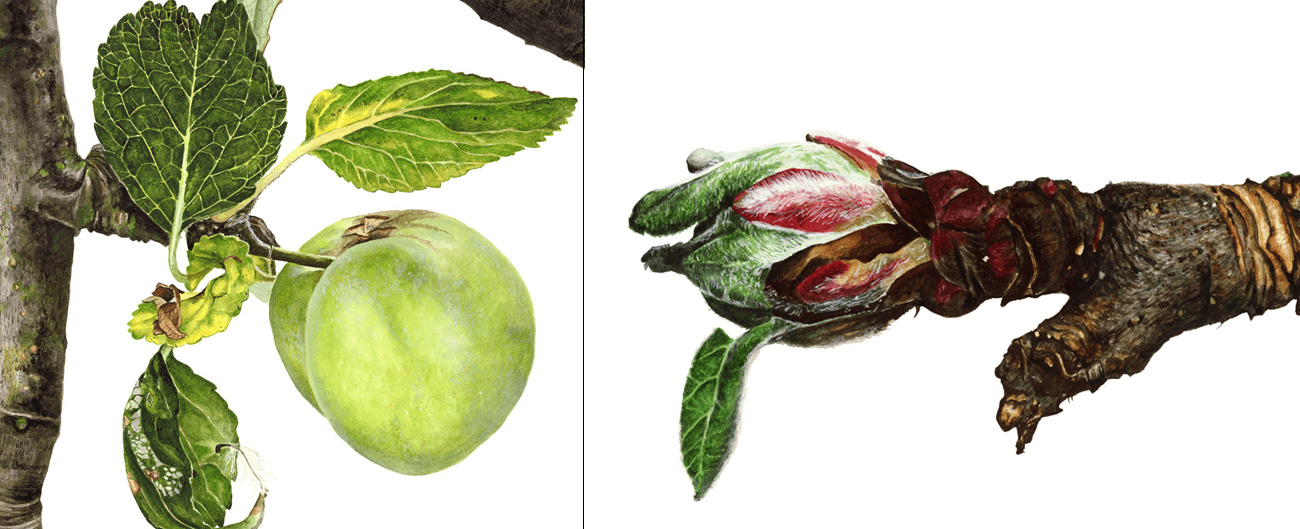 This time of year, apples are ripening and being harvested.
They're part of our national heritage and have a special place in the hearts of lots of us.  Me included, as 10 years ago this year I won the coveted Royal Horticultural Society Gold Medal for my series of paintings of the apple tree in my garden.
The RHS also bought a couple of those paintings which are usually held in their Lindley Library collection in London. But this autumn they're displaying them as part of their 'Codlings, Costards and Biffins' exhibition at their gorgeous garden at Rosemoor in Devon.
I hope you can pay a visit if you're in the area as it promises to be a wonderful celebration of all things apple!